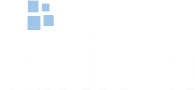 The Price Modeling Suite is Tarifica's proprietary machine learning tool that enables telecom operators to predict the marketplace performance of new plans, develop targeted promotions, and identify offers that are likely to over or underperform.
This digital suite is powered by Tarifica's hedonic pricing models. Proprietary algorithms leverage the dataset in Tarifica's Arch digital intelligence platform, allowing users to identify the individual value of every plan attribute (such as data allowance, minutes, SMS, operator network, etc.) relative to all other offers available in the market.
The Price Modeling Suite is comprised of three modules:
Component Optimizer: analyzes the price of a plan based on the value of each of its component parts, enabling users to visualize the relative contribution of each element
Range Finder: evaluates all plans in the market, comparing their predicted price with their actual price in the market
Trendline: examines how the consumer value of plans change over time as promotions are applied, new offers are launched, and terms are modified
To schedule a free online demonstration of the Price Modeling Suite, simply complete the form below and a Tarifica representative will be in contact via email to coordinate.